Dr. Rita Colwell led the second Ocean Elders delegation to Cuba to build upon the successful trip in December 2016 and continue discussions on potential partnerships and programs that support the continued protection of Cuba's pristine marine ecosystems.
This visit was organized around Dr. Colwell's well-received presentation at the 10th International Congress for Protected Areas. Her remarks focused on the link between climate change, the ocean, and human health.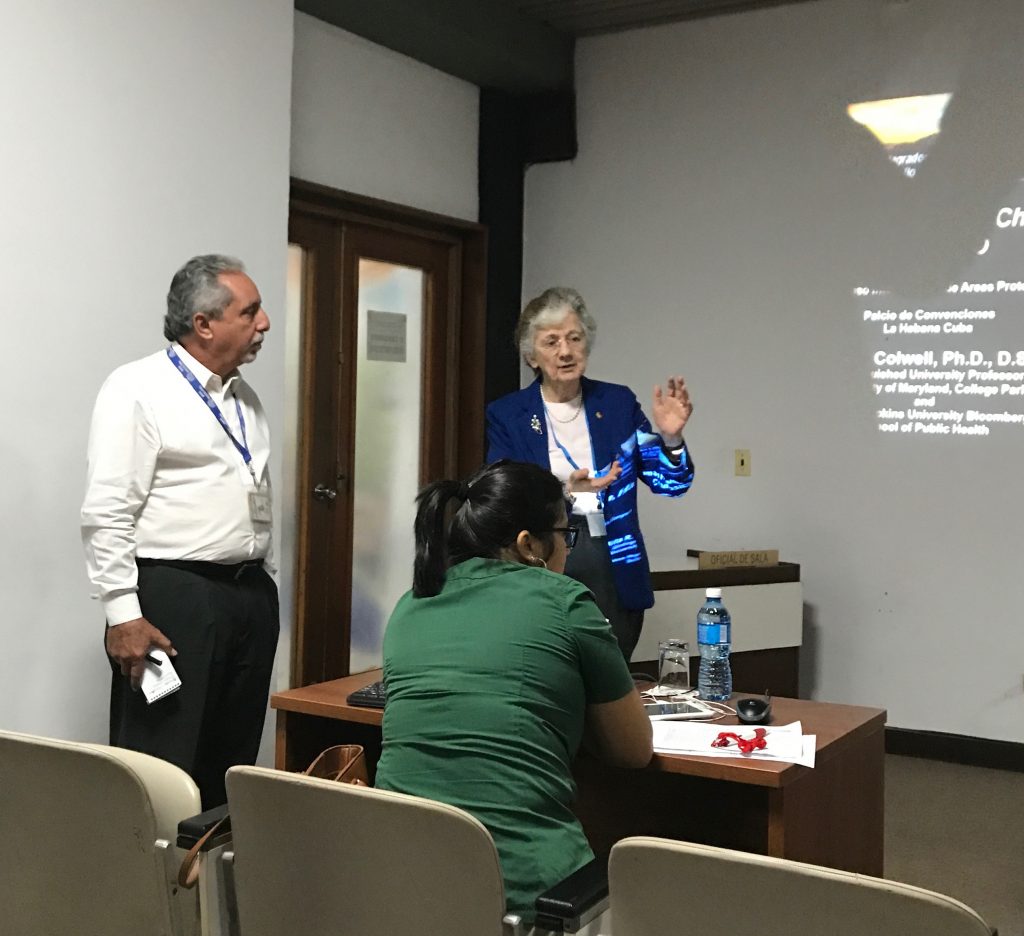 During the trip, the delegation met with the Ministry of Science and Technology, Institute for Science of the Sea (ICiMAR), Center for National Protected Areas, Academy of Sciences of Cuba, University of Havana's Center for Marine Research, and the Antonio Núñez Jímenez Foundation for Man and Nature.