Ocean Elders played a prominent role in the United Nations Conference to Support the Implementation of Sustainable Development Goal 14 with H.S.H. Prince Albert II, Dr. Sylvia Earle, Sir Richard Branson, Ted Turner, Dr. Walter Munk and Catherine Novelli participating in panels, meetings, interviews and receptions to advance the importance of ocean protection. As well, James Cameron and Ocean Elders Advisor Maria Wilhelm debuted 'What Would the Ocean Say?' on World Oceans Day to outline the challenges facing the ocean and introduce a new generation of ocean activists working to protect and preserve it.
The UN Ocean Conference, the first of its kind to discuss the implementation of Sustainable Development Goal 14, included the 193 Member States of the United Nations unanimously agreeing to a set of measures to begin the reversal of the decline of the ocean's health
In a press release issued by the United Nations, the President of the UN General Assembly Peter Thomson said "The Ocean Conference has changed our relationship with the ocean. Henceforth none can say they were not aware of the harm humanity has done to the ocean's health. We are now working around the world to restore a relationship of balance and respect towards the ocean."
During the week, Ocean Elders co-hosted an event with the Explorers Club to to encourage their members to support ocean efforts and exploration.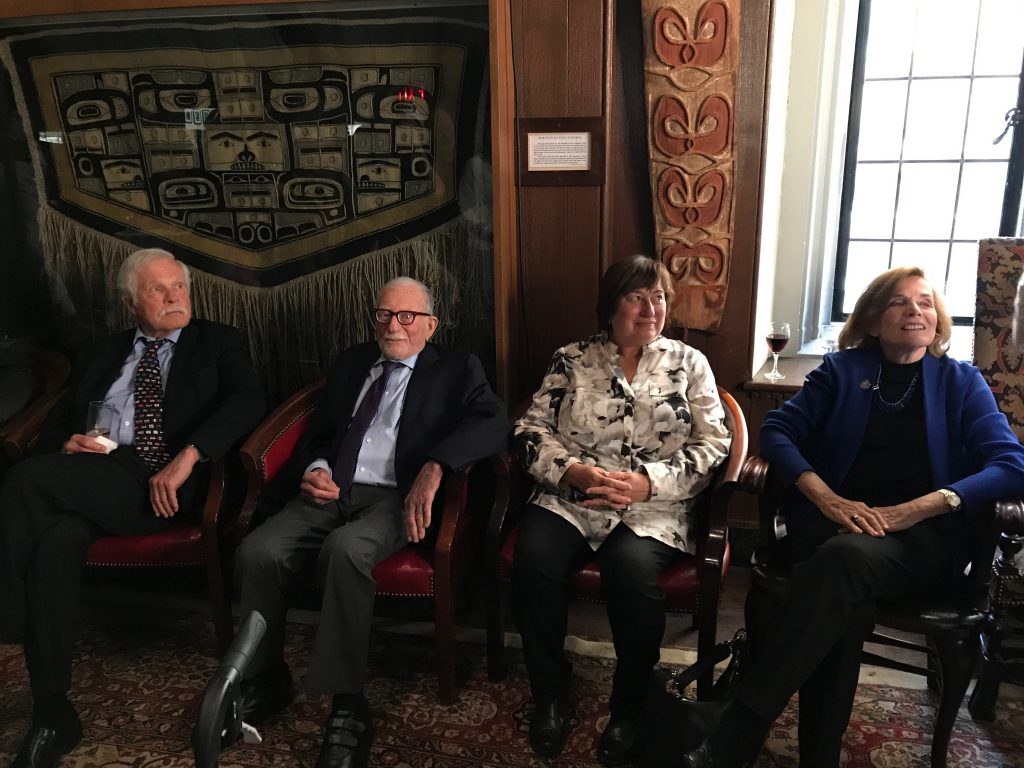 H.M. Queen Noor, Sir Richard Branson and Sven Lindblad also contributed to the Wave Walk art exhibition around New York City to help raise funds and awareness to put 30% of the ocean under protection by 2030, restore coral reefs and mangroves, and clean up the ocean.